The best cities to travel for art, fun, food, adventure and much more (according to Lonely Planet)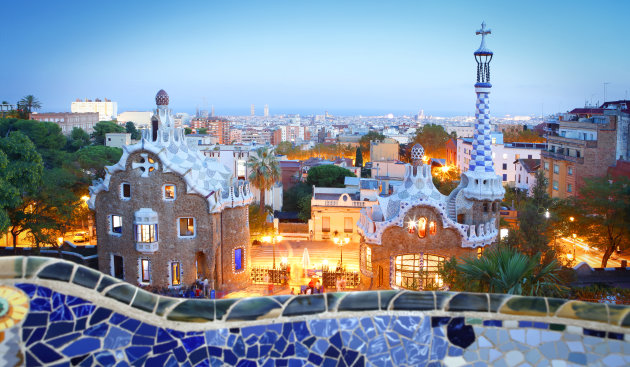 The Lonely Planet travel experts have released the second edition of the guide " The City Book ": 424 pages full of useful tips to explore the best destinations in the world. The destinations were included in different categories, classified according to who had the most competitive offer.
History, architecture, entertainment, food, adventure: for each section the winning city was elected, in a series of indications that will make it easier for readers to choose their next trip. Below, some of the destinations recommended by the guide, reported by the Daily Mail :
Best for the story
According to the guide, Charleston, in South Carolina, is perfect for history buffs. Founded in 1670, many of its historic neighborhoods retain colonial elegance. It is no less worthy Istanbul, capital of the Ottoman Empire, a crossroads of oriental and western cultures.
Best for architecture
NARVIKK VIA GETTY IMAGES
Five favorites from Lonely Planet: Barcelona, ​​Chicago, Rome, Istanbul and Mumbai.
Best for families
Thanks to the museums and the numerous parks, Chicago gets the gold medal of the category. Even Singapore is a hospitable place for adults in the company of children. In the ranking appears Venice, an attraction for the little ones, given its absence of cars.
Better for coffee
The Italian espresso in Rome appears in the ranking, but does not get the highest step of the podium. To win – and it is not exactly a surprise – is Addis Abada, in Ethiopia, followed by Melbourne.
Best for adventure
GETTY IMAGES
As the movie Into The Wild teaches well, Alaska is the best destination for an adventurous journey. If you are looking for an alternative, Lonely Planet also promotes Kathmandu, Hobart and La Paz.
Better for nightlife
It is not Ibiza that wins the gold medal as a city that offers the best nightlife. For the younger ones, and not only, who want to enjoy themselves in the small hours, the guide advises Belgrade or, alternatively, Berlin, New Orleans, Dublin and Rio de Janeiro.