A portrait of two ladies in Umbria at Civitella Ranieri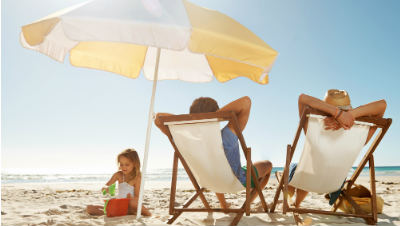 Sometimes we need a European to open the doors of a fifteenth century family castle in Italy, and an American to keep its traditions alive. We take Civitella Ranieri , an international residence for writers, musicians and visual artists located on an idyllic Umbrian hill near a medieval town outside Perugia. It was founded by a European with Italian origins. An American foundation supports it. And an Italian-American bostoniana manages it today. But Civitella would not exist if it were not for the incredible landscape and the majestic Italian property that inspire it.
Sometimes it takes a European to open the doors of a 15th-century family castle in Italy and an American to maintain the traditions within it.
Take the Civitella Ranieri, a residency for international writers, musicians and visual artists situated on an idyllic Umbrian hilltop near a medieval town outside of Perugia. A European with Italian heritage founded it. An American foundation funds it. And, an Italo-American Bostonian now runs it. But it wouldn't exist if it weren't for both the breathtaking landscape and majestic property of Italy that inspire it.
It all started with Ursula Corning, a cousin of the Marchese Ruggero Ranieri di Sorbello family, who was born in Switzerland, educated in the United Kingdom, and spent most of her life in New York. As a young girl, she spent summers at her family's castle in Italy.
In 1968, after retiring as a physical therapist at New York's Columbia-Presbyterian hospital, she rented the castle from her cousin indefinitely, and invited friends who were artists, writers, and musicians. She promised them good food and wine in exchange for stimulating conversations about great books, art and music. Her invitation to the family castle was a hot ticket among artistic circles for the following 35 years in which she hosted her informal salotto.
Her guests relished the Umbrian countryside, the serenity of working in a quiet community, and the lively dinner conversation, where ideas were exchanged and opinions expressed. Before she died in 2002, Corning set up an American foundation to ensure that visual artists, musicians and writers would continue to spend time at the castle long after she was gone. Operating since 1995, the castle has hosted over 800 fellows and Director's guests.
Each of the castle's majestic fireplaces has a saying in Latin inscribed on its mantelpiece. One reads as if its engraver knew what Corning, and its current executive director Dana Prescott, would represent for its future: "A small spark often kindles a great blaze."
Since 2007, Dana Prescott, 65, has been hunting down the sorts of guests that Corning would have invited herself. A painter and a poet, Prescott runs Civitella like a canvas to which she constantly adds color. Whether in choosing the palette of pastel roses in the garden or bridging a dialogue between a Syrian playwright and an Iraqi performance artist over dinner, Prescott is the modern-day Corning of Civitella.
She finds the best of the best as fellowship recipients. Some show up famous, and some go on to be discovered. All share the same experience of taking time off from their already established careers. There are never more than 15 guests per six-week session, and all go through a rigorous application process to win their stay.
A browse through the castle's library reveals the caliber of successful alumni of authors, poets, musicians and painters whose published works make up its collection. Now, even Prescott's own recently-published anthology of poems is among them, "Feathers From The Angel's Wings: Poems Inspired by the Paintings of Piero della Francesca."