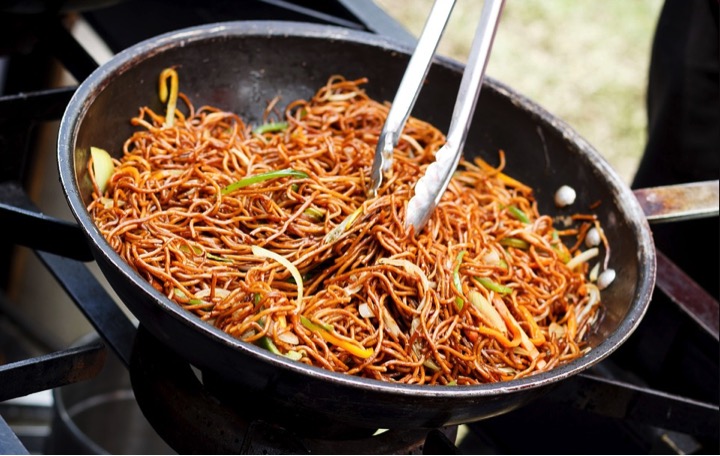 Jamaica is a Caribbean island nation that is known as the Caribbean king for its special culinary. Jamaican cuisine is a fusion of African, Indian, British, Caribbean, Spanish, and Chinese cuisines. Diverse migrants had introduced their own methods and texture differentiation into this island. Epicures find that Jamaican dishes are mouthwatering with a perfect blend of spicy, salty, and sweet taste and a nice aroma.
Ackee and codfish had become the national dish of Jamaica due to the introduction of the fruit by West Africans into the preparation of the recipe. The popular Jamaican dishes are jerk, curry goat, callaloo, fried plantains topped with cheese and calypso sauce, chicken with rice, cabbage, and peas, fried dumplings, and oxtail. Jamaican chefs have their own method of preparing jerk by firing the meat with aluminum, which brings smoky flavor to it. Salt fish fritters, pineapple salsa, and prawn with soya and chilli garlic are the well-known Jamaican starters. Allspice bread, bammy, and rum cake are the famous Jamaican desserts.
Caribbean Influence
The Tainos, an indigenous community of the Caribbean, were the first to bring cassava into dumplings, fritters, breads, and pastures. The Caribbean descendants had introduced sweet and citric sauces and pastes into the grilled and bread items. Mahi mahi; coconut shrimp with spicy mango sauce; toasters with avocado, mint, and mango; tuna fish; meat over saffron yellow rice; and squid with Thai chilli and tomato sauce are a few delicious Caribbean recipes.
West African Influence
As discussed earlier, the novelty behind the national dish was from West Africans. They brought crops, vegetables, and spices to many recipes as well as some traditional cooking procedures. Jollof rice with spring onion, tomatoes, and cheese; crispy chicken with okra; and rice with kidney beans and cabbage became the staples of Jamaicans with their influence.
Spanish Influence
The first Europeans in Jamaica who contributed to colorful recipes with more spicy and sweet ingredients were Spanish. They are the forerunners for bringing sapid variations to grilled meat, pork, and fish in many Jamaican food industries, though Jamaican recipes are less spicy. Escovitch fish with vinegar-based toppings and corned beef with rice, garlic, and tomatoes are Spanish-style Jamaican dishes.
Indian Influence
Indentured Indian labors prepared slow-cooking dishes like goat curry, chicken gravy, and fish recipes with tangy and sweet flavors. Inspired by the Indian style of cooking, the island had adopted the chutneys, curries, pickles, and hot pastes to the culinary with some modifications.
Chinese Influence
Chinese labors prepared hakka noodles with soya sauce and barbeques with jerk sauces. Rice, flour, saltfish, and cornflour became part of the Jamaican diet with the Chinese settlement.
If foodies set up the trip to Jamaica, there will be deeply moved by the bountiful of delights.